UPDATED
as of 02/26/2013
I'm at the point where I just have too much polish to process/find room for. Thus, I'm trying to find a new home for some of the polish/other beauty supplies I rarely use. Polishes are brand new unless otherwise specified in parentheses.
Prices are firm unless you are buying a lot and would like to negotiate. Shipping charges will be $3/item plus .25 cents per additional item.
If you have any questions, don't hesitate to shoot me an email. This will be a first come, first serve sale, so if you see something you like email me as soon as possible.
emily.corriveau@gmail.com to contact.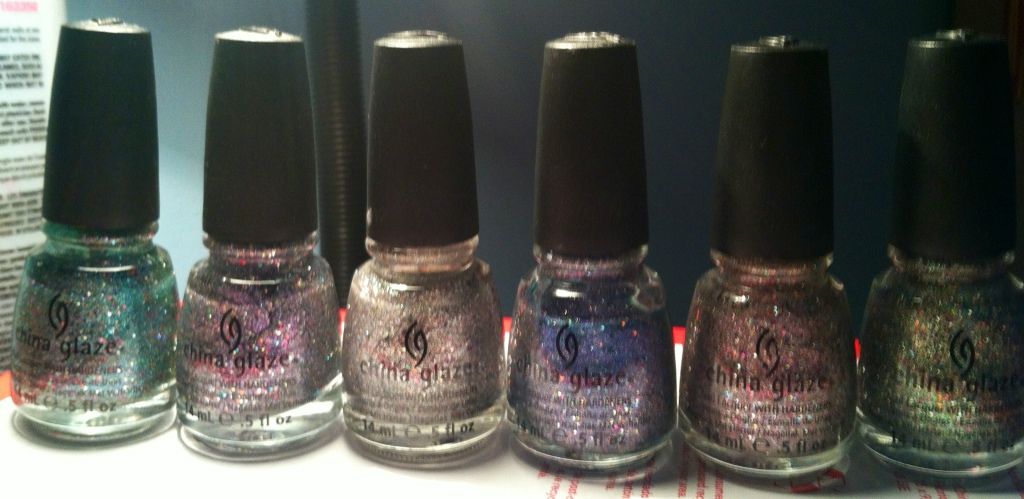 China Glaze Prismatic Collection: used (see fill lines above)
Optical Illusion, Prism, Polarized, Liquid Crystal, Full Spectrum, Raydient
$3- ea, set for $15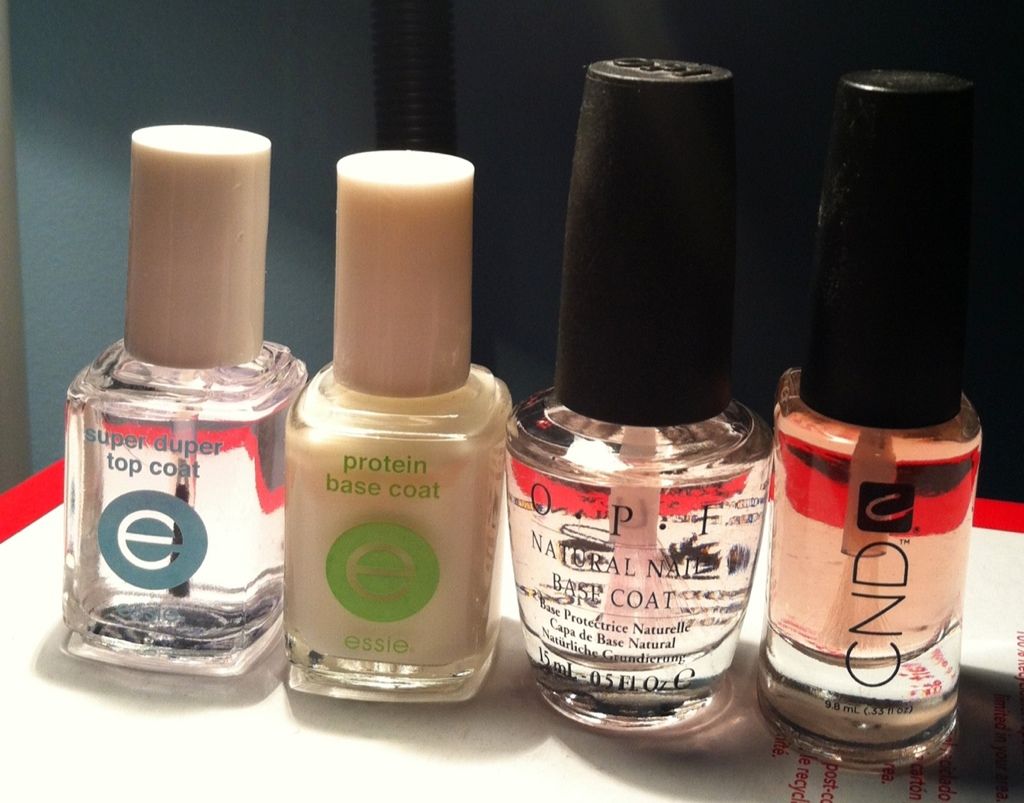 Various treatments, gently used
$3- ea
Essie Golden Nuggets
$4-
OPI Fresh Frog of Bel-Air
$4-
OPI Rainbow Connection (used a few times)
$7-
OPI Gold & Black Shatter
$2- ea
Unlabeled OPI:
OPI Ink (I think)
, Black Onyx, unknown, unknown,
Gargantuan Green Grape (I think)
$2 ea
OPI Big Apple Red (to where "LACQUER" is on bottle)
$2-
OPI A Good Man-darin Is Hard To Find
$4-
OPI Purple With a Purpose
$4-
OPI Too Hot Pink To Hold Em (used a few times)
$3-
OPI Vampsterdam
$4-
OPI Light My Sapphire, Black Cherry Chutney,
Royal Rajah Ruby
, Lucerne-tainly Look Marvelous
$4- ea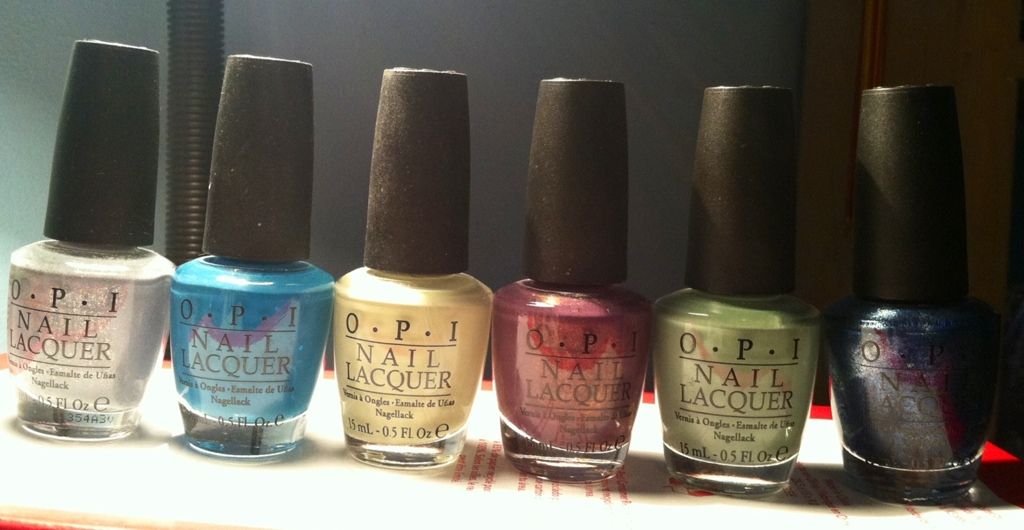 OPI I Don't Give a Rotterdam, Suzi Says Feng Shui, Stranger Tide, Dutch Ya Just Love Tulips, Thanks a Windmilion
$4- ea
OPI Russian Navy Suede
$8.50-
Burt's Bees Cuticle Cream $3-
Borghese La Strada Rose, Jesse's Girl Confetti $2 ea-
Sinful Colors Frenzy (used once), San Francisco (used once), Spoiled Use Protection (used once), Courtney Orange, What's Your Name?, Nail Junkie $1- ea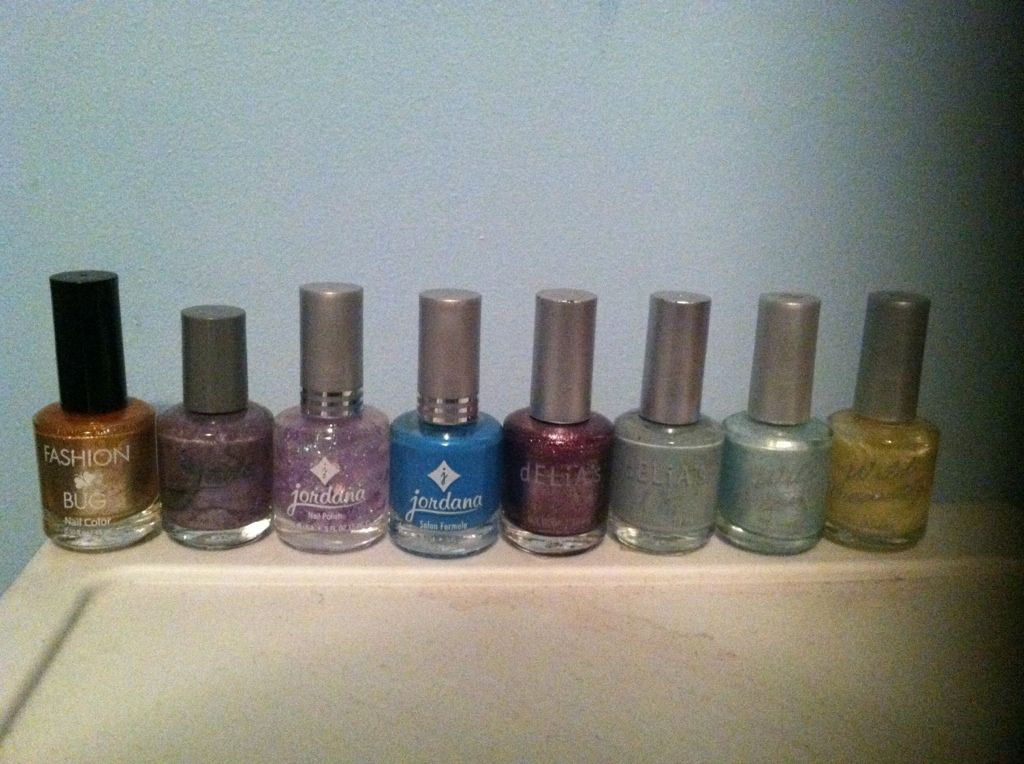 Miscellaneous Colors
$1- ea
, can provide swatches/polish names if you'd like.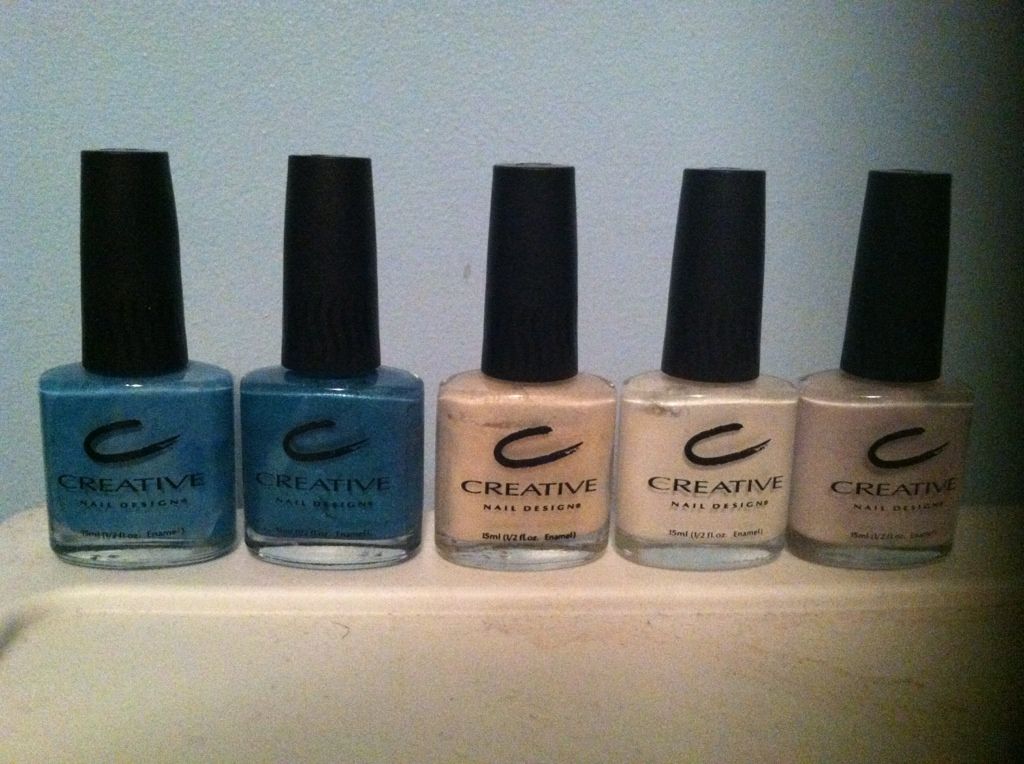 Creative Nail Design: Hot Pop Blue, Hotski To Tchotchke, Moonlight & Roses, Silicone Smile, Milky Way (bought these from someone, some look slightly used)
$3- ea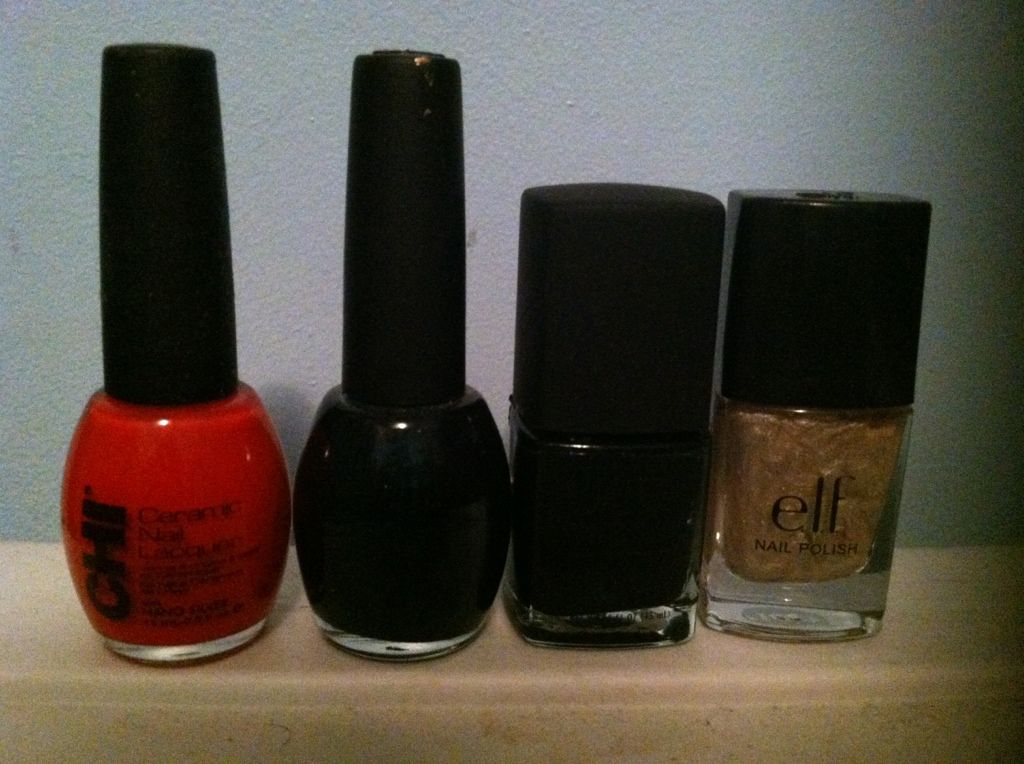 CHI Red & Sultry Nights
$3- ea
, ULTA Underground & Elf Moonlight
$1- ea
OPI Purple With A Purpose
$4-
OPI Just Spotted The Lizard $9-
Butter London Scoundrel, Marrow & Big Smoke
$9- ea
Sally Hansen Pumpkin Spice
$3-
Milani Purple Gleam
$3-
Funky Fingers Teal Scales
$3-
Urban Outfitters Ashtray
$4-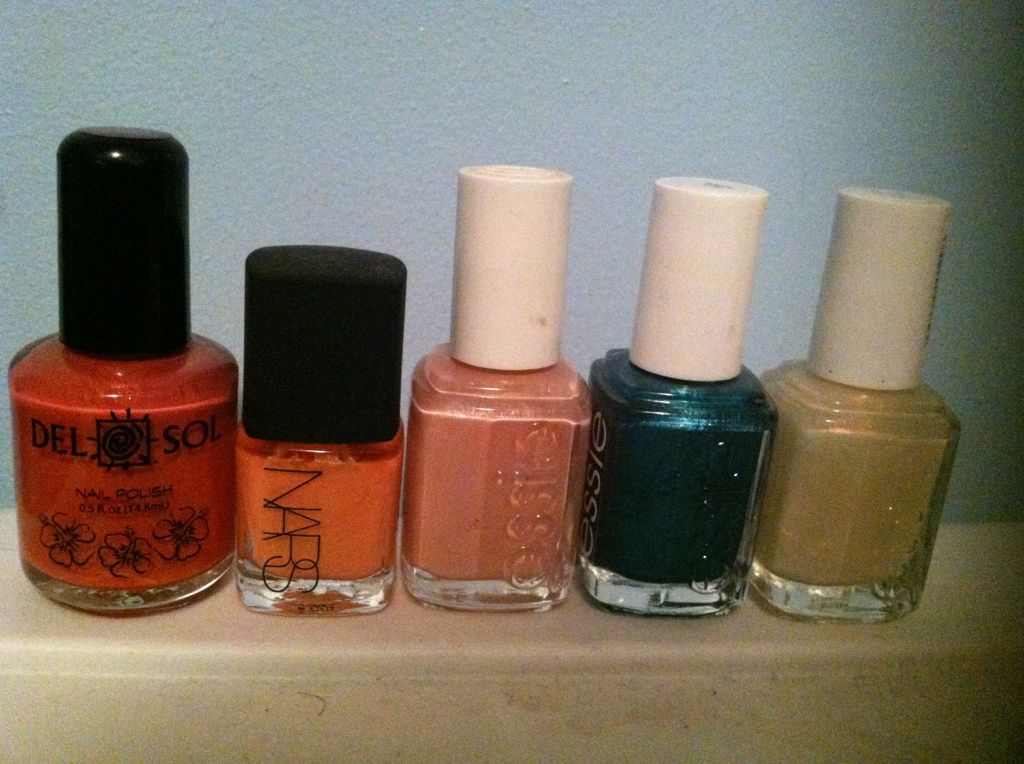 Del Sol Girls Night Out (used twice or three times)
$3-
Nars Orgasm (never used it but bought it from a blog sale)
$5-
Essie Skin Deep & Trophy Wife (used once)
$4- ea
Essie Kisses & Bises
$3-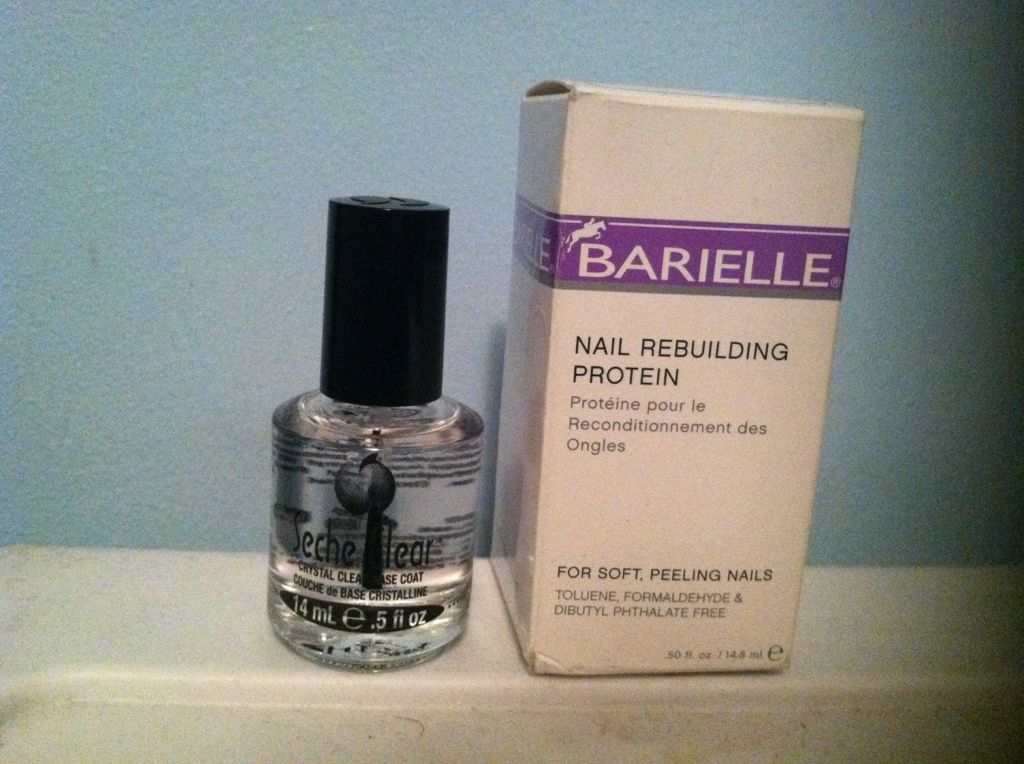 Seche Clear base coat
$3-
Barielle Nail Rebuilding Protein
$4-
Claire's Mystical (used once)
$3-
, Evil Queen
$3-
, Bedazzled (used three times)
$3-
, Candy Shop
$4.50-
, Glitter Top Coat (used once)
$4-
Piggy Polish Poet-tree (used twice)
$3-
,
Piggy Polish Parting Waves
$4-
Anise Glitz n Go
$4-
,
Crocodile Tears (used once)
$3-
China Glaze Real Nail Polish Appliques
$4-
Nubar Purple Beach & Absolute (used a few times)
$4- ea
Barielle Falling Star (used a few times)
$3-
& Blackened Bleu
$4-
Color Club Fame & Fortune,
Wish Upon A Rock-star
, Jingle Jangle, Boho Mojo, Wild & Willing
$2- ea
Orly Spazmatic, Mermaid Tale, Be Brave
$5- ea
Orly Space Cadet
, Fresh, Essence of Pearl
$3- ea
Dr.'s Remedy Tranquil Tangerine
$3-
, Model's Own Aqua Violet Beetle Juice
$8-
,
MAC Style Clan (used once) $6-
Color Club Miscellaneous set from Ross (unlabeled)
$8- shipped within US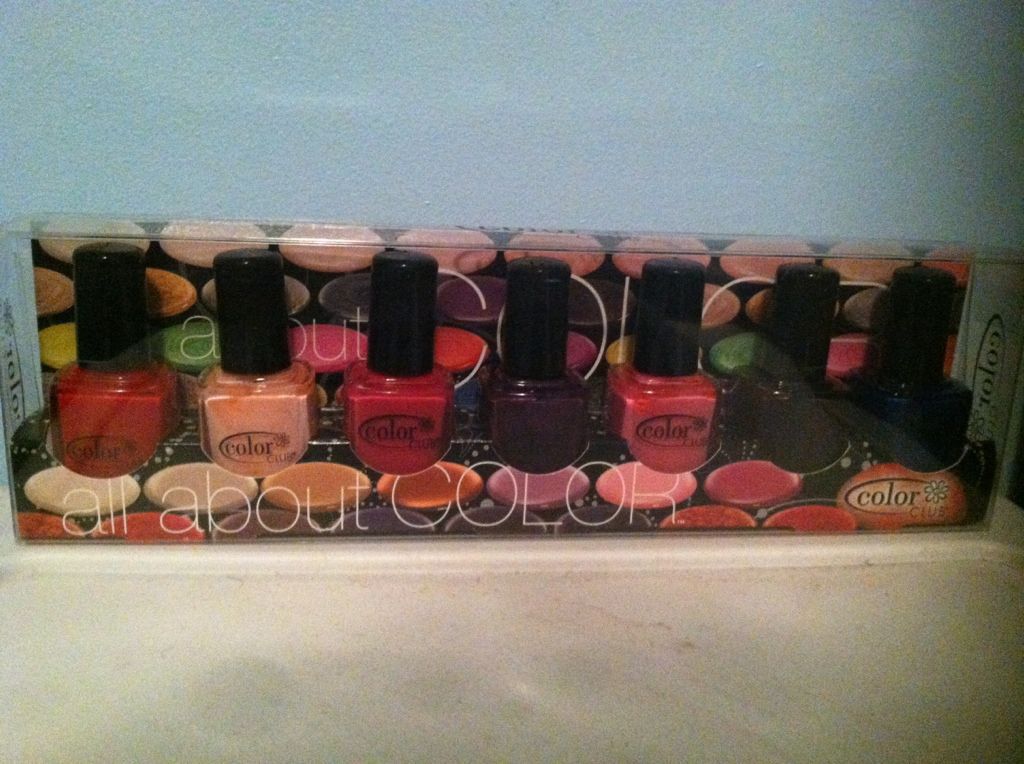 Color Club All About Color set (unlabeled) must be shipped without box
$12- shipped within US
Nails Inc Magnetic Polish in Houses of Parliament (used once)
$9-
Nails Inc Sprinkles Special Effects in Pudding Lane (used once)
$7-
, Sweets Away and Topping Lane
$9- ea
China Glaze He's Going In Circles (used once)
$9-
, FYI
$10
, In Awe of Amber & Papaya Punch
$3- ea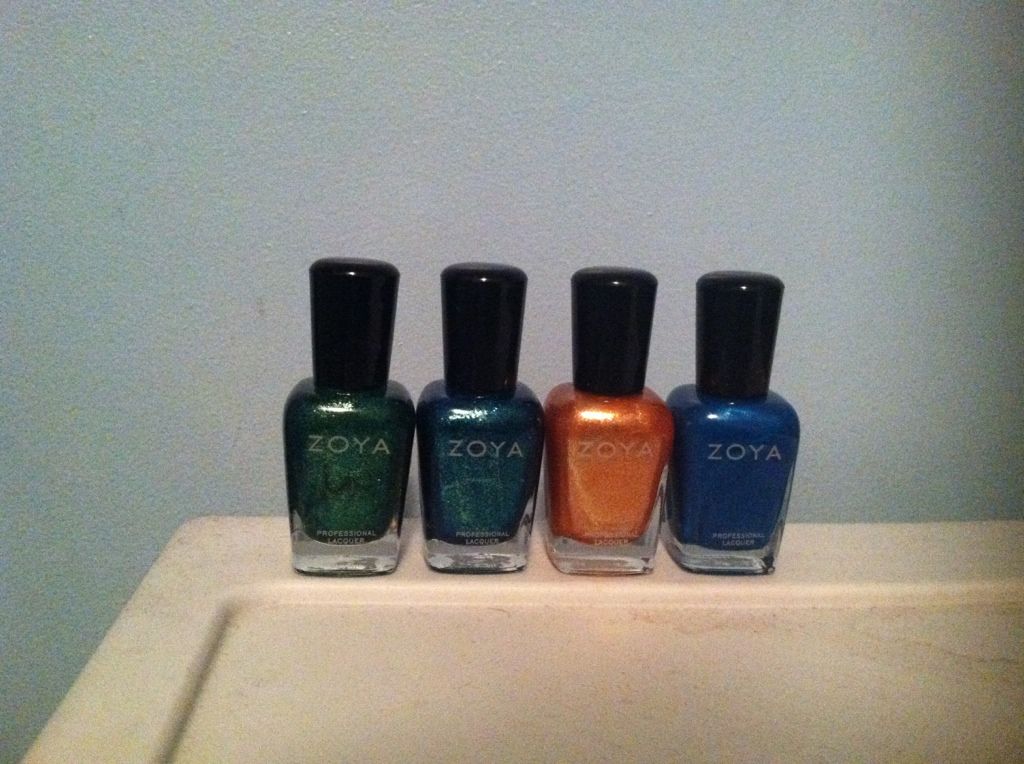 Zoya Ivanka and Charla
$4- ea
Zoya Kimmy (used twice)
$3-
Zoya Tallulah
$4-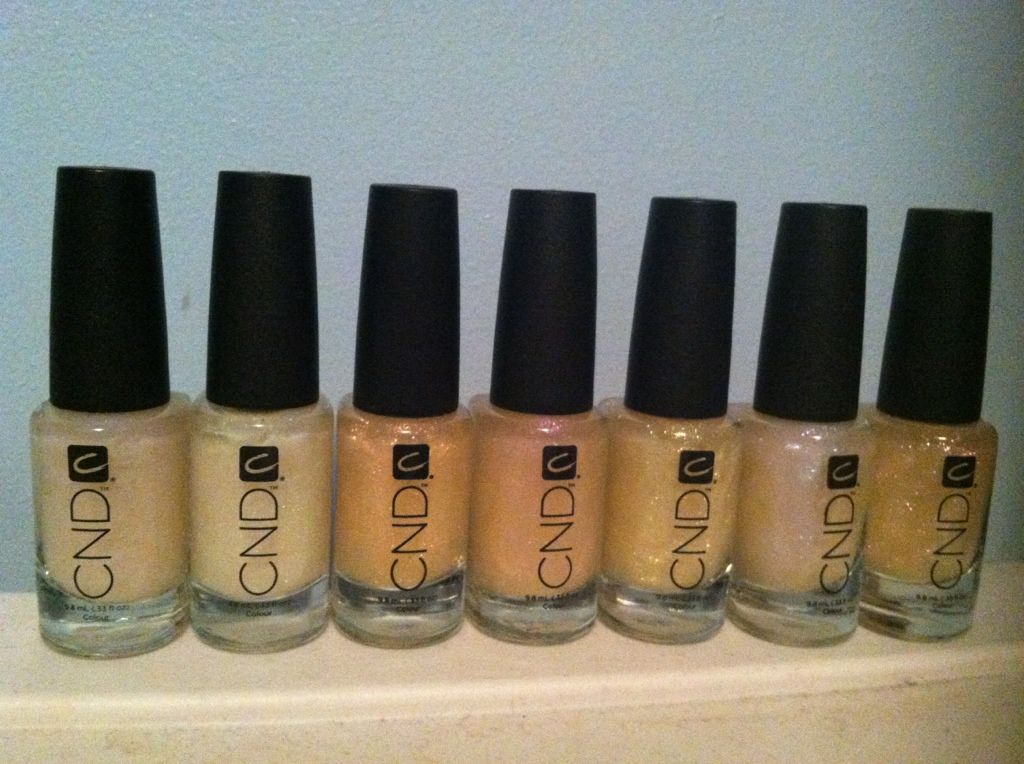 CND Effects: Ice Blue Shimmer, Emerald Shimmer, Crimson Sparkle, Amethyst Sparkle, Jade Sparkle, Sapphire Sparkle, Raspberry Sparkle
$4.50- ea
Finger Paints Motley (x3, all brand new)
$8- ea
Hue Are You?, Painter's Passion (bought used), Private Collection & Gallery Glam
$3 ea
Revlon Colorstay Amethyst (used once)
$4-
Scented Orange Pop & Bewitching Bordeaux
$3- ea
Carbonite (dupe of Chanel Graphite)
$4-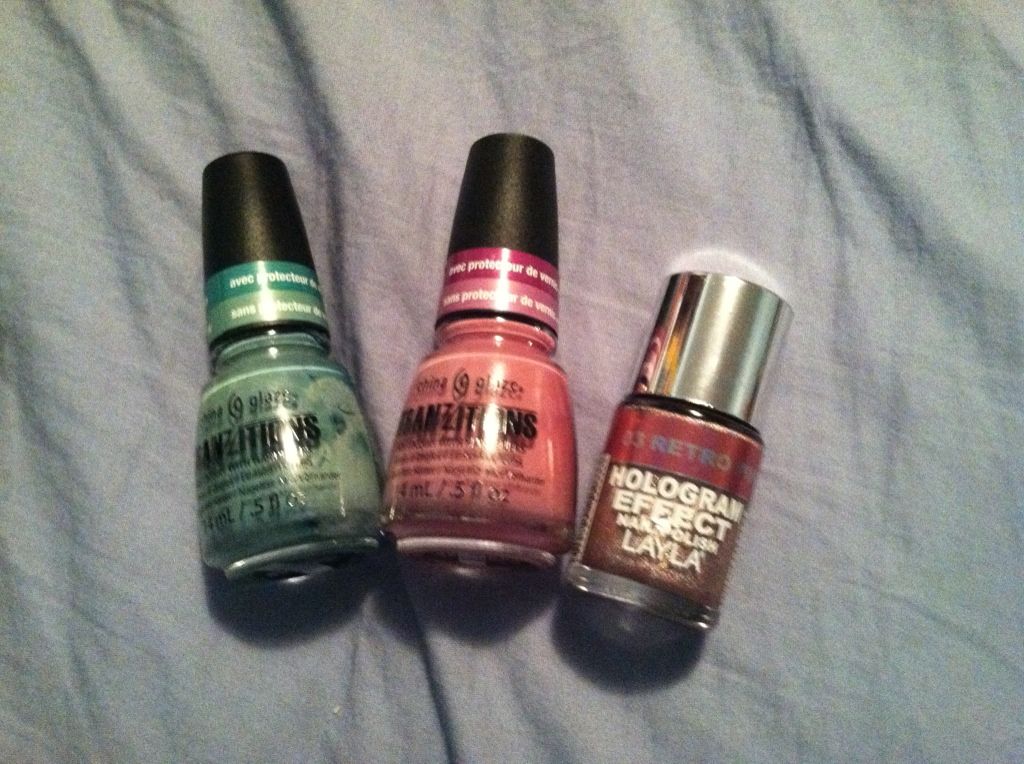 China Glaze Tranzitions Duplicity & Split Person-nail-ity
$5- ea
Layla Hologram Effect in Retro Pink (used once)
$6-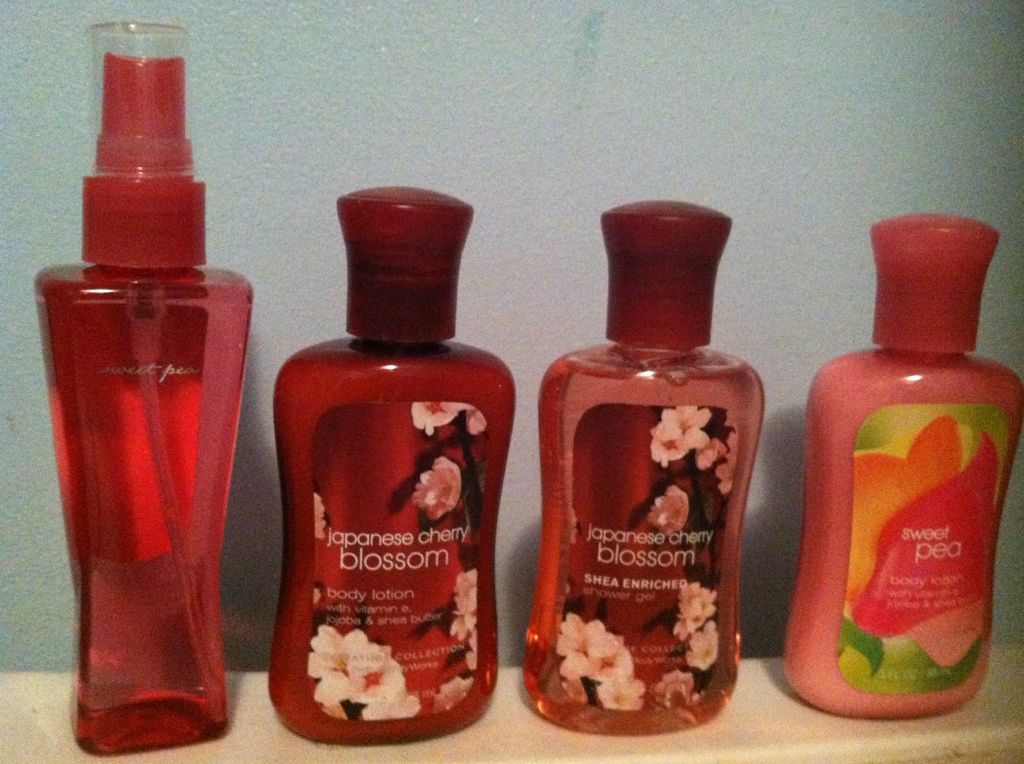 Bath & Body Works Sweet Pea body spray & lotion
Bath & Body Works Japanese Cherry Blosson body lotion & shower gel
$3- ea
FREE WITH PURCHASE: pick the one you'd like and let me know which it is! :)